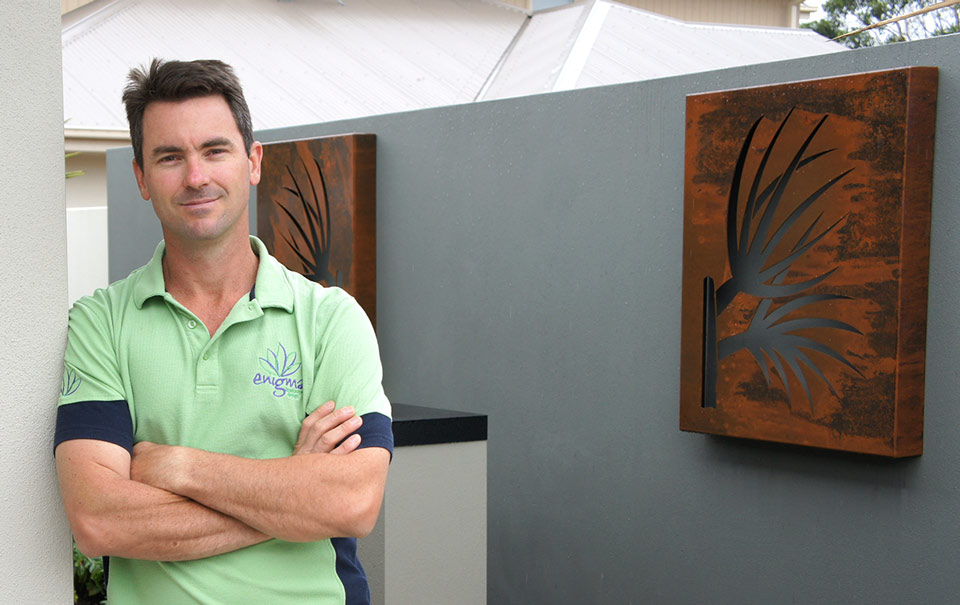 Brisbane & Redlands Landscape Designer, Josh Lowry
The evolution of Enigma Outdoors has come to fruition over a decade of hard work, passion and sheer determination for Josh and Donna Lowry.
Early in its inception, Josh and Donna realised that in order to guarantee the highest of standards in outdoor design and construction, you need qualified, experienced specialists for every facet of each project. It is in this vein that the Enigma Outdoors concept was founded.
As a result of this vision, we are proud to say that the Enigma Outdoors Group has gone from strength to strength as a new concept in landscape design and construction in Redlands, Brisbane. Our landscape designers and landscaping construction division servicing Brisbane and Redland City are perfectly complemented with the inclusion of Porpoise Pools in our skilled team. Porpoise Pools has a solid reputation in South East Queensland for constructing quality concrete pools that are perfectly matched to their customer's needs. Their ethos of exceptional customer service and quality construction has enabled the Enigma Outdoors Group to become a truly comprehensive and unique outdoors service.
Enigma Outdoors is proud to say that they are industry visionaries offering services from consultation and CAD design, to pool and landscape construction. If experiencing the beautiful Queensland outdoor lifestyle in your own backyard is at the pinnacle of your dreams, then why waste another glorious season.